Feedback Solutions Series
AUD $1,452.00
Add to Cart

Synopsis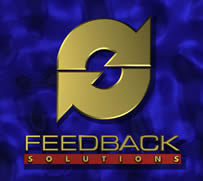 Feedback Solutions is a complete training package designed to motivate people and provide them with the skills to give and receive feedback, improve morale, develop performance, build empowered teams and deliver quality service.
This comprehensive video-based training package sets the scene for creating a "feedback culture" in your organisation - one in which giving and receiving feedback becomes part of normal day-to-day business.
To buy the WHOLE SERIES, click on the shopping cart above (no need to add individual titles to your cart). This series contains the following titles
Giving Feedback - Advanced Skills
This video provides specific behavioural techniques for dealing with the four most common difficult situations enco...
More...
Giving Feedback - Basic Skills
How do you give feedback to another person in the workplace? This video demonstrates how to structure the ...
More...
Receiving Feedback - Advanced Skills
Not everyone is skilled at giving feedback. This places a greater emphasis on the "seeker" to handle the "giver" in...
More...
Package Description
Four DVDs and PDF workbook/facilitator's guide on disc.
Recommended Audiences
Distributed in the following format(s)
Available in the following language(s)
Media Type
Video Recording
Featuring
Presentation Style
COPYRIGHT OWNER
ClickView
PUBLISHER
Seven Dimensions