Reinventing Appraisals Series
AUD $1,485.00
Add to Cart

Synopsis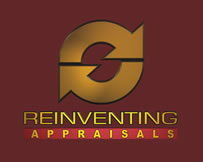 Performance appraisal schemes frequently suffer from bad reputations. On the other hand, performance management places a greater emphasis on performance planning and ongoing reviews. It provides greater benefits, including a clear communication about expectations, an objective base for reviewing performance, and an opportunity for collaboration that can lead to enhanced employee commitment.
The five-part Reinventing Appraisals video series is designed to teach managers, team leaders and employees how to implement performance management principles to achieve open communication and continuous development within your organisation. It explains the concept of performance management and provides step-by-step guidance on how to plan and review employee performance.
To buy the WHOLE SERIES, click on the shopping cart above (no need to add individual titles to your cart). This series contains the following titles
Determining Key Result Areas
The second step in the performance planning process is to identify the major components of the job, called key resu...
More...
Identifying Performance Standards
The third step in the performance planning process is to develop specific performance standards for each key result...
More...
Managing Change & Developing Performance
In a performance management system, plans should be flexible and used to help manage change. This video will...
More...
Setting the Overall Goal
The first step in the performance planning process is to establish an overall goal for the job. This video will tea...
More...
Package Description
Five DVDs and a PDF workbook/facilitator's guide on disc.
Recommended Audiences
Distributed in the following format(s)
Available in the following language(s)
Media Type
Video Recording
Featuring
Presentation Style
COPYRIGHT OWNER
ClickView
PUBLISHER
Seven Dimensions